recent news | upcoming projects
Like Daughter, Like Mother
Beth (Lead)
|| dir. Clyde Baldo
Upcoming 2019
Bella Taylor (Supporting)
|| dir. Michael Robert Anderson
Upcoming 2019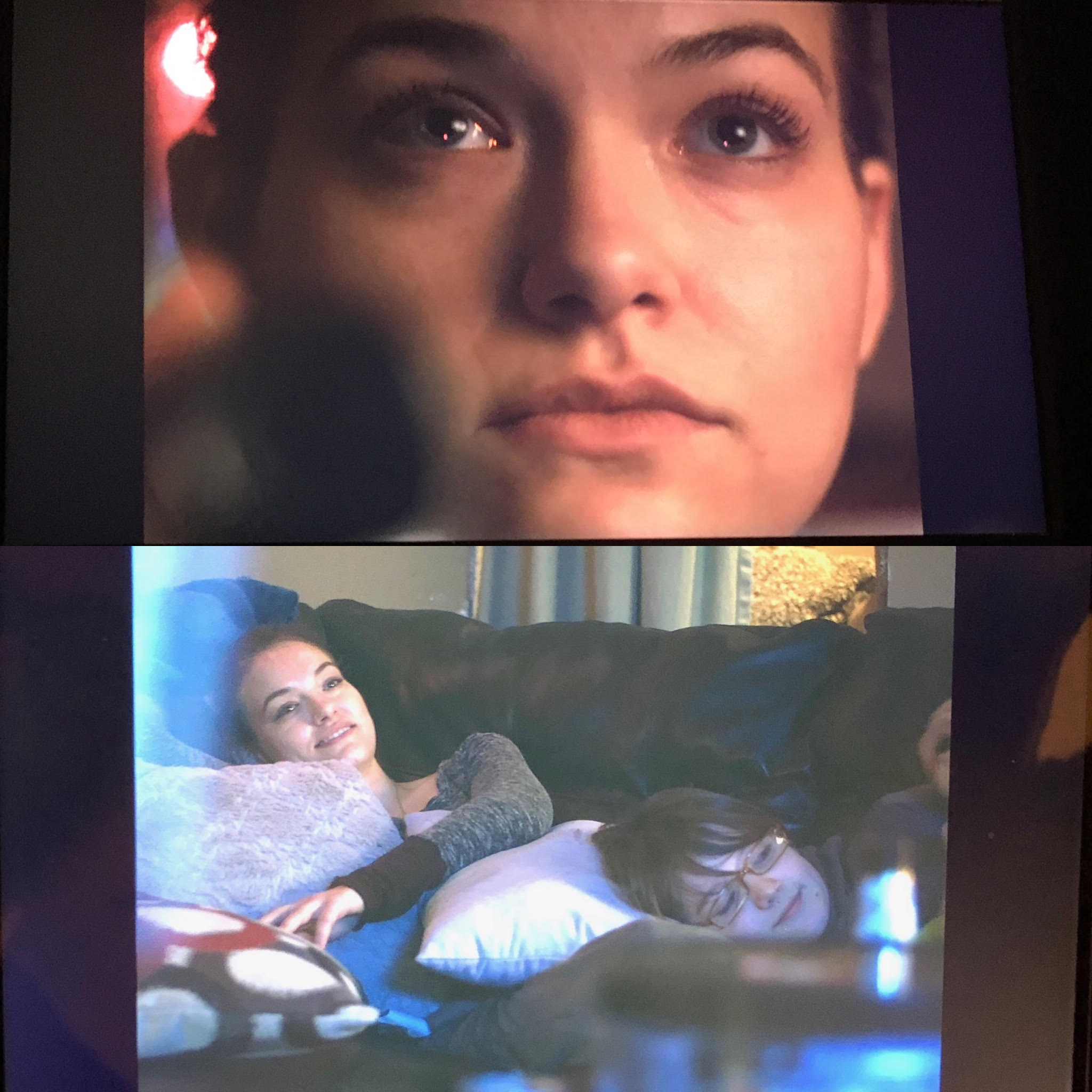 Cassie (Lead)
|| dir. Tony Oswald & Pisie Hochheim
Upcoming 2019
I'm so excited to share the online premiere of Great Light on NoBudge with you all!!
We shot this film in Kentucky during the total solar eclipse in 2017. Sending an endless thank you to Tony Oswald for including me as part of your film family. Getting to make this film in our hometown in Kentucky was sooo special. Also, thank you to Kimberley Glass and Nicholas Hulstine for being the best scene partners ever, and Cody Duncum for your brilliantness behind the camera.
From No Budge:
The matriarch of a rural Kentucky family takes issue with her daughter's boyfriend at a viewing party for the total solar eclipse. The mysterious and unsettling "Great Light" marks the directorial debut of Tony Oswald, after years of work as an editor. He hits the ground running with an operatic drama about a Southern family battling distrust and resentment as they prepare to witness a remarkable celestial event. Striking visuals and a bold score accentuate the raw family portrait; Oswald directs his own mother in the lead role, a terrifically natural performance, always on the edge of combustion. Produced by Meghan Doherty, Brandon Colvin. Associate Producers: Pisie Hochheim and Kimberley Glass. Starring Kimberley Glass, Jordan Gosnell and Nicholas Hulstine. D.P. Cody Duncum Original Music: Gretchen Lohse and Thomas Hughes
I am ecstatic to be one of the newest members of New York Women in Film & Television!! Eternally proud to be part of a community that advocates for equality and supports women in the entertainment industry. Looking forward to meeting and supporting badass, visionary filmmakers and create inspiring works together.
Willa (Lead)
dir. Anthony Laura || Face to Face Films
Upcoming 2019
Jamie (Supporting)
|| dir. Renee Stork
Currently in Post-Production
Deadline: Crime w/Tamron Hall
Principal Role (Jaymie Adams)
dir. Boaz Halaban || NBC / Ep 505